CONCEPT
After 30 year experience in Kamiyama Shiitake cultivation only on mushroom beds method, we have developed our own cultivation technology. This has finally succeeded us in a consistent production of big and meaty Kamiyama Shiitake mushrooms. We harvest the highest possible quality of Shiitake mushrooms throughout the year from Kamiyama town in Tokushima prefecture, where you find fresh forest air and spring water.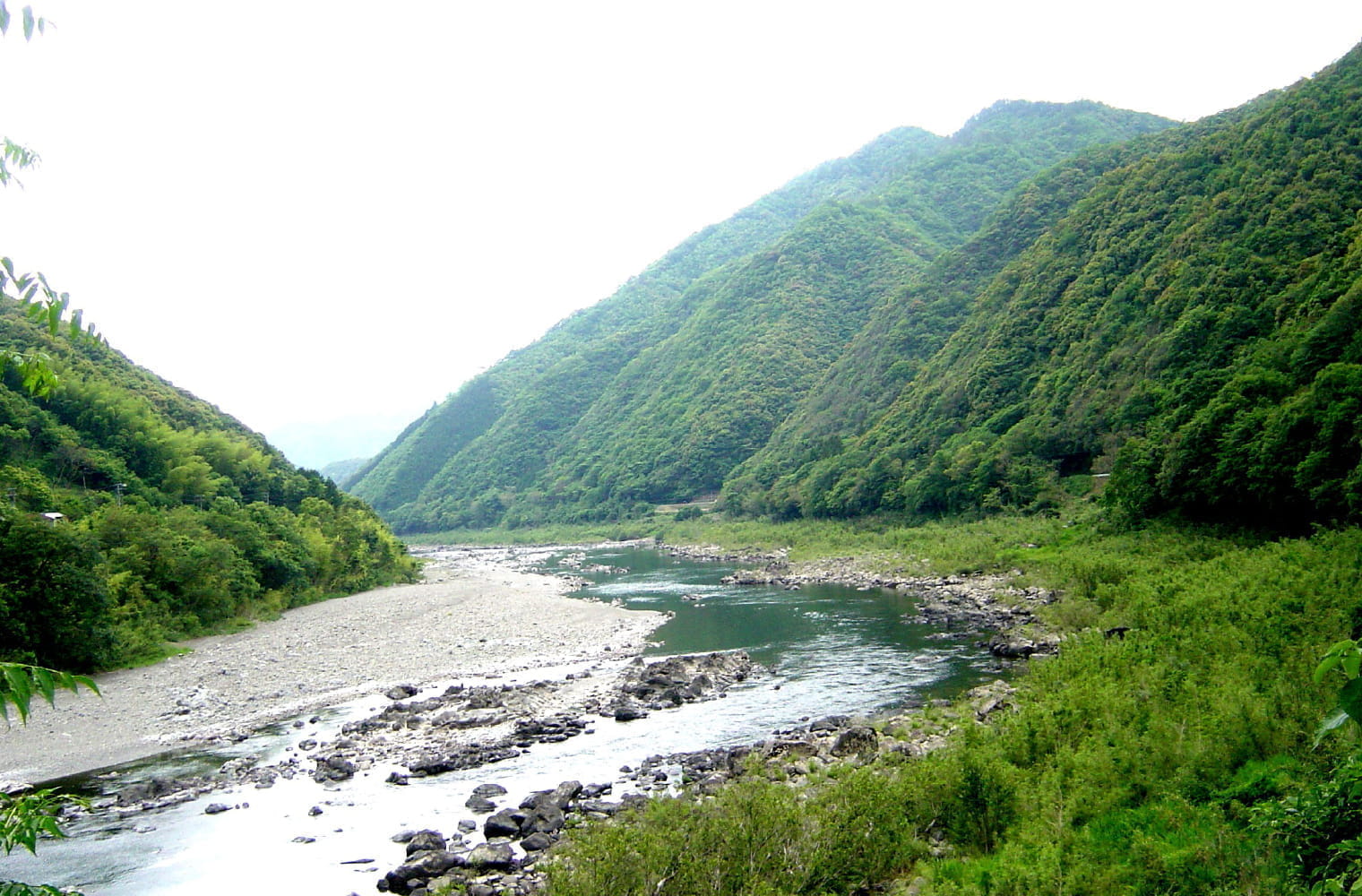 Sustainability
Enhancing the environmental sustainability, we grow our mushrooms in the most eco-friendly way. We cultivate Kamiyama Shiitake on the mushroom beds formed by broadleaf forest trees. After the harvest, the beds will become a compost to be recycled for the secondary crop production.
We are committed to tree planting projects, dietary education, and recruiting the local workers to nurture understanding of the gift from nature and appreciation towards it. Our aim is to grow it local and give back to nature.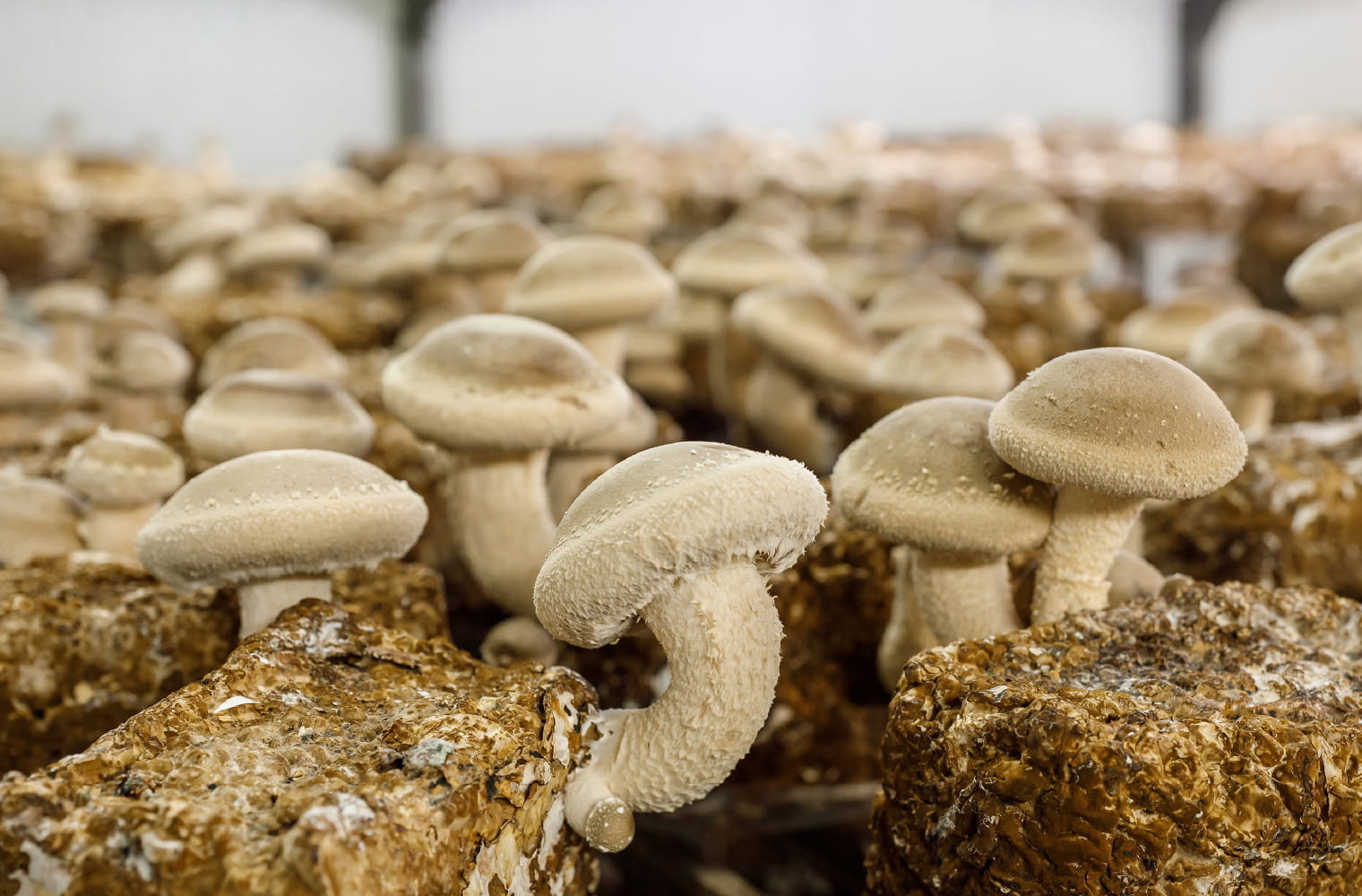 Safe and Secure
Kamiyama Shiitake is preservative/pesticide-free. It is for achieving the safety and security of the food. We applied high pressure sterilisation immediately after the mushroom beds are formed. We plant mushroom spawns in clean sterile rooms in order to prevent the contamination by any bacteria. The mushrooms grow in climate controlled greenhouses. We keep them refrigerated as fresh as possible after harvesting, then, pack and ship out to the world. In order to prevent the contamination at the final stage, we conduct visual checks twice, as well as by a metal detector, and radiological examination.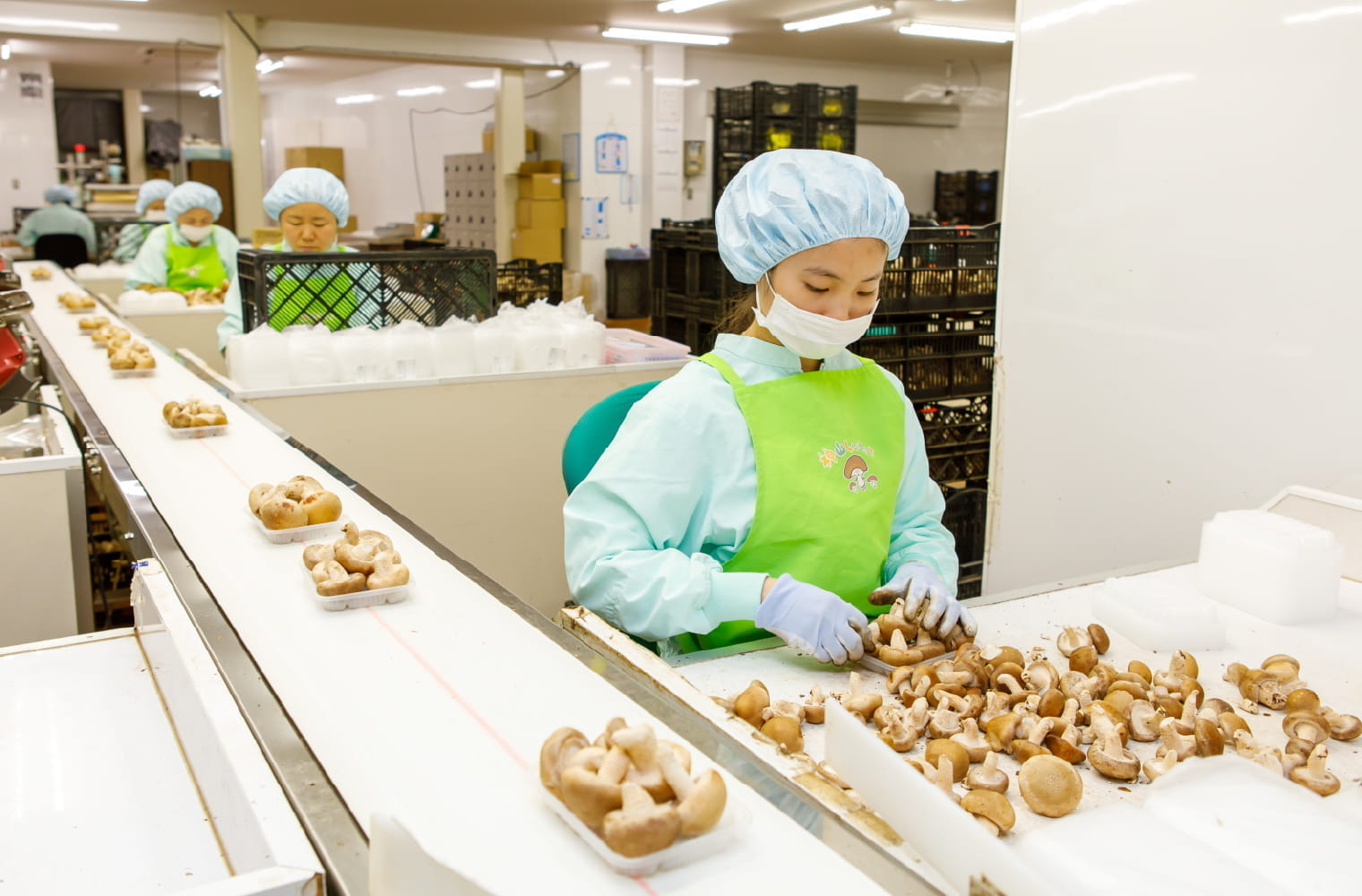 Throughout the year
We are now able to deliver big and meaty Kamiyama Shiitake to consumers throughout the year. We have obtained the Tokushima Safe GAP certificate. We are committed to building up the environment where nature and agriculture can co-exist. As a result, Kamiyama Shiitake can have large-scale cultivation in hilly and mountainous areas, and ensure a stable quality and consistent shipping amount.
The process of Kamiyama Shiitake mushrooms are made
ITEM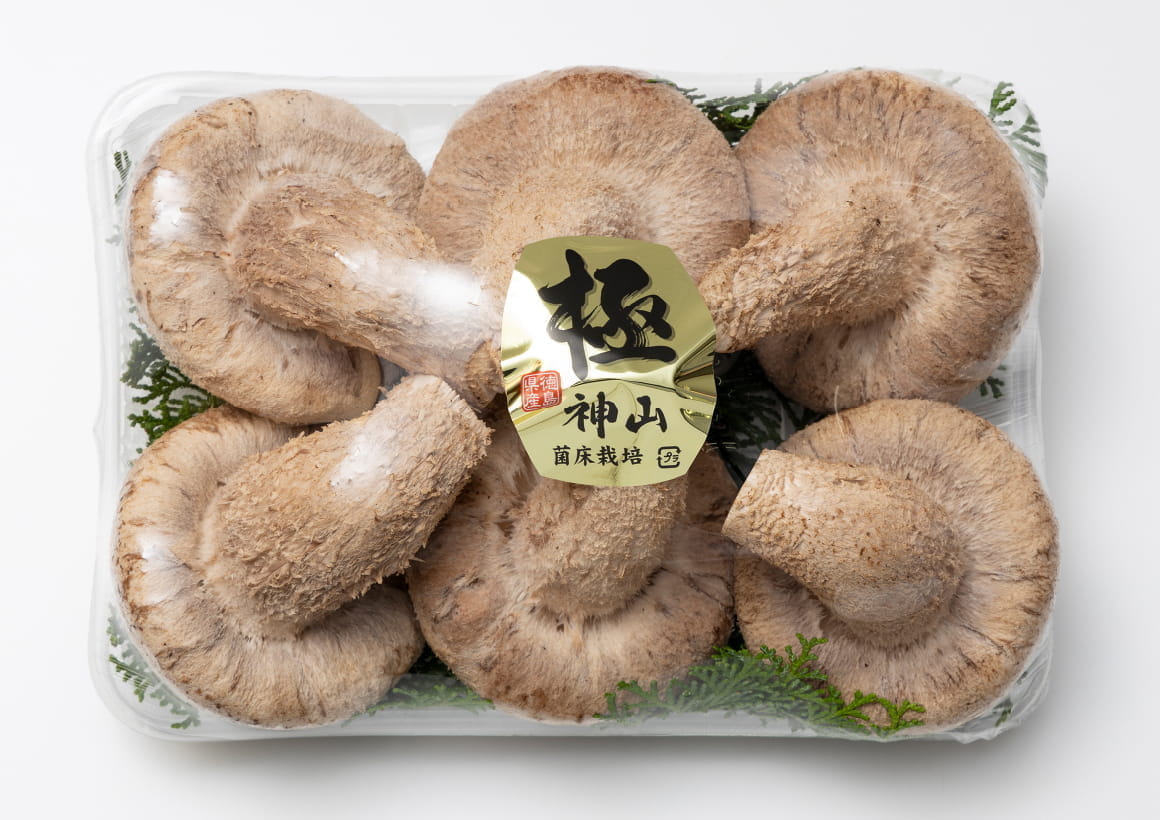 Kiwami
We have picked the Shiitake mushrooms only bigger than 8.5cm in diameter. They are gigantic and have such meaty texture. Highly recommended for gifts or served as a main dish at home!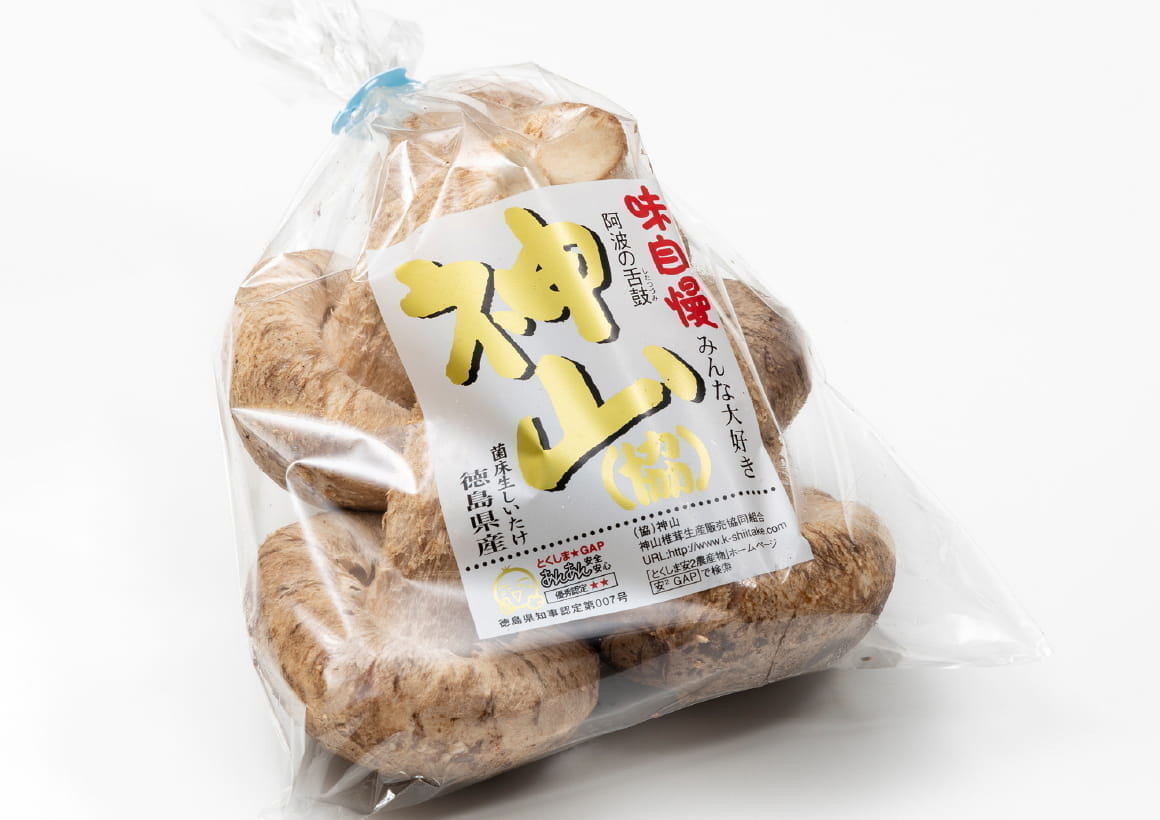 Bagging
Pick our Shiitake mushrooms as a gorgeous weekend dinner! It is best for stuffed mushrooms or tempura.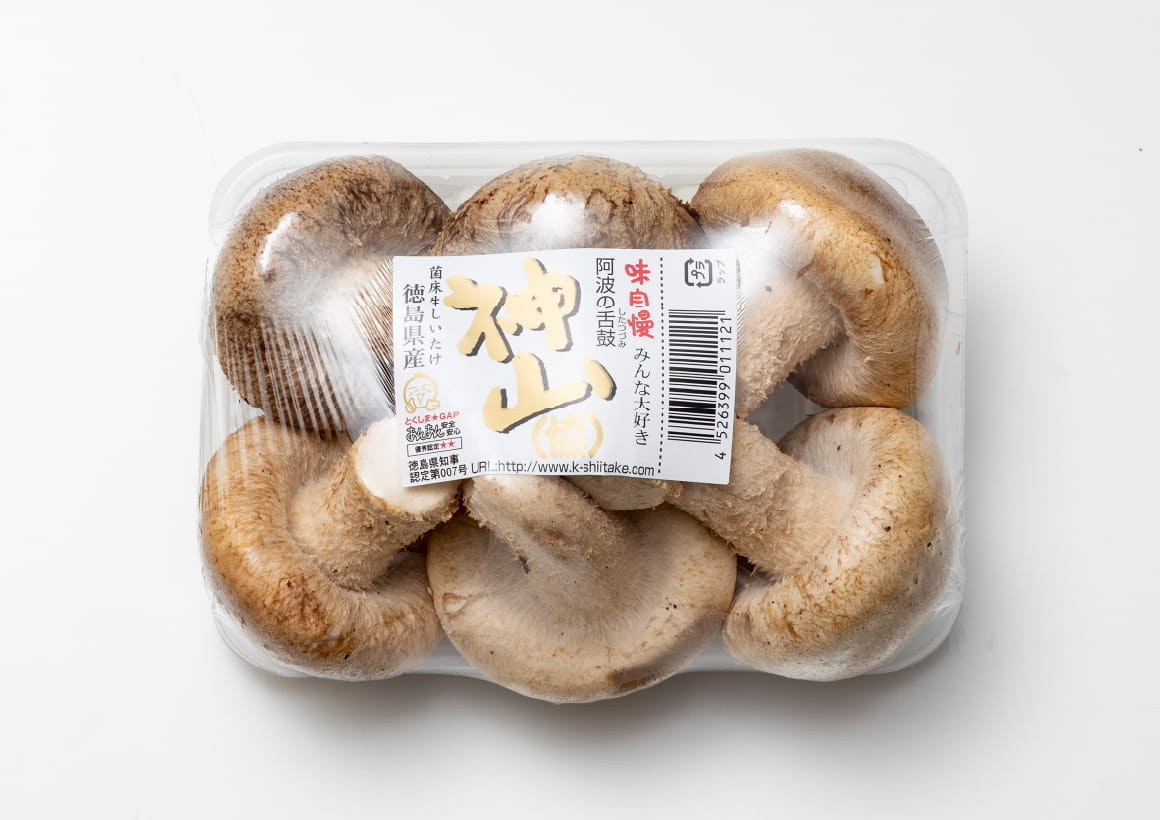 Packing
High quality, Low price. Bite-size mushrooms for various cooking uses.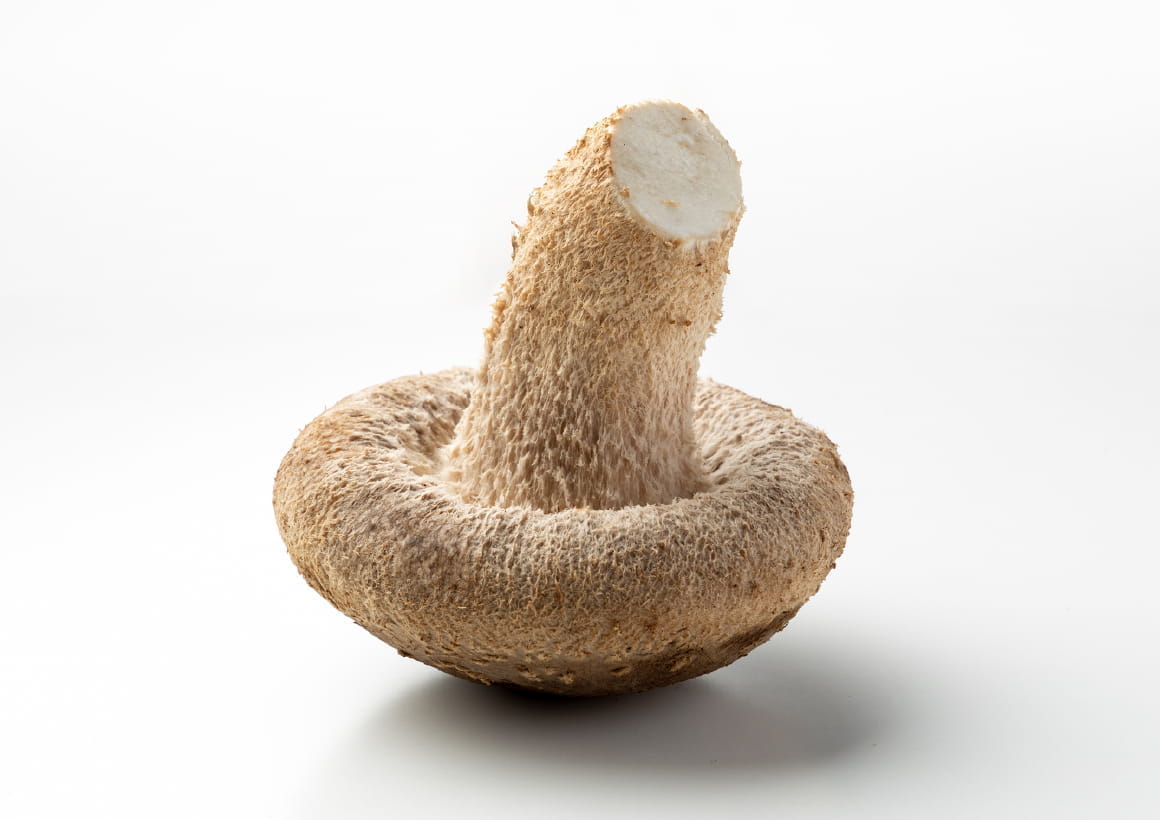 Single
You can pick the size of mushrooms individually either 8cm or 8.5cm in diameter for professional use.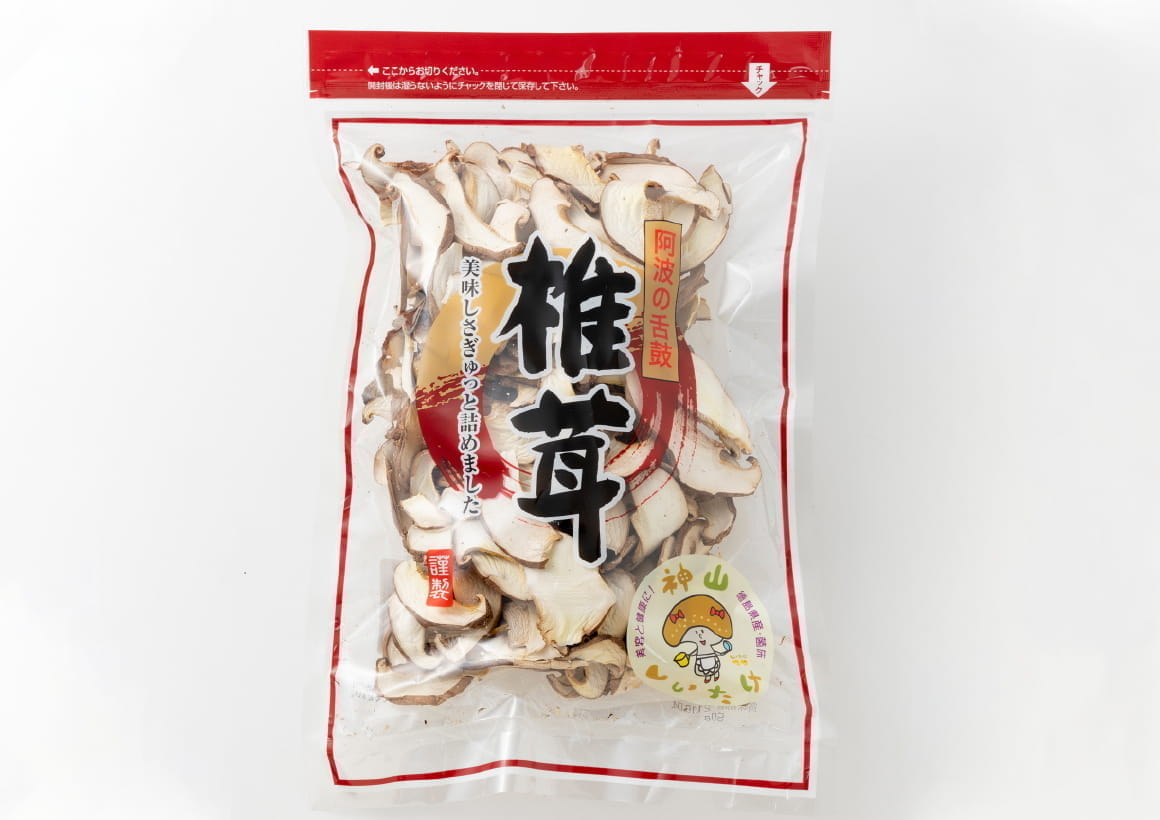 Dried Slice
We sliced and dried big Shiitake mushrooms with high quality. These require shorter time to be reconstituted.
RECIPE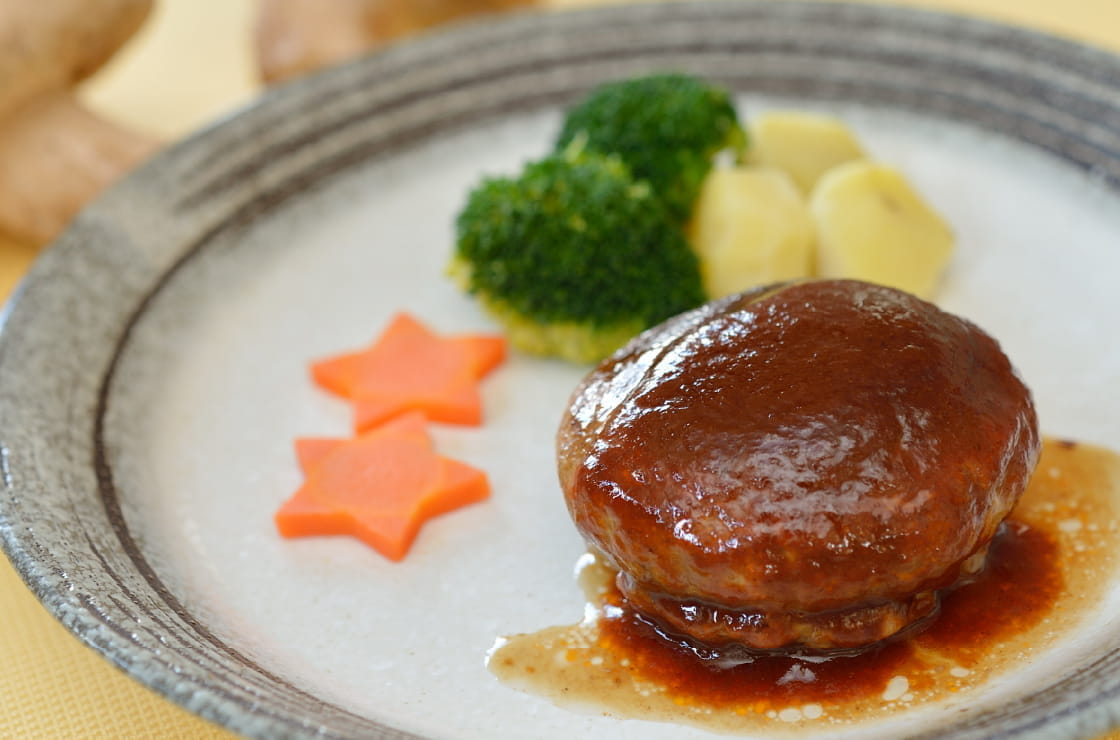 Stuffed Mushrooms
Amazing! Delicious!
The perfect match with meat!
Ingredients
| | |
| --- | --- |
| Kamiyama shiitake | 2 pieces |
| Ground pork & beef | 2.5-2.8 oz(70-80g) |
| Salt and pepper | a pinch |
| Onions | 1/4 piece |
| Stem of the shiitake | 2 pieces |
| Bread crumbs | 1 tbsp |
| Milk | 1/2 tbsp |
| Eggs | 1/4 piece |
| Sake | 1 tbsp |
| Ketchup | 2 tbsps |
| Worcestershire sauce | tbsps |
In an oiled frying pan, stir fry chopped onions until it browns using a low flame. Then add a little salt.
Let onions cool down, then knead it with ground meat, chopped shiitake stems, bread crumbs, milk, eggs, and salt and pepper.
Turn the shiitake mushroom umbrella upside down and put ② in it.
Then heat the vegetable oil in a frying pan and pan-fry it from the side with the ground meat faced down. When it browns turn it over, then add a table-spoon of sake, cover it, and pan-fry it slowly over low heat.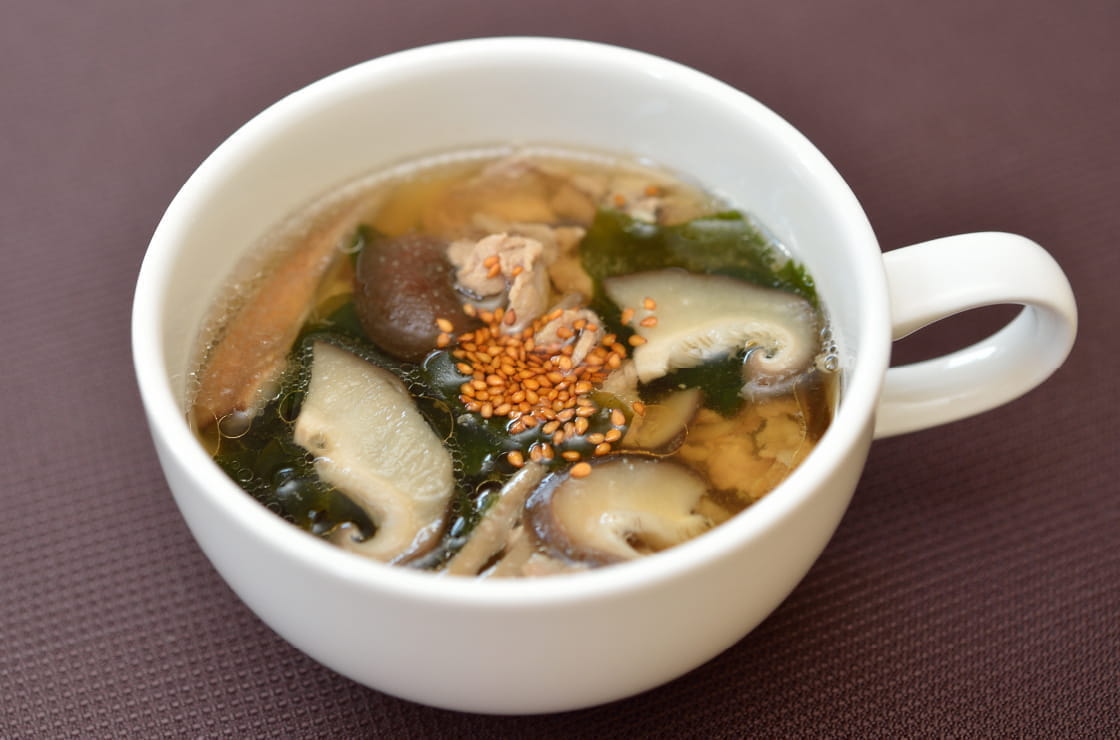 Mushroom Soup
Easy, Quick, and Healthy!
Ingredients
Kamiyama shiitake
1.7 oz(50g)
Pork slices
4.5 oz(130g)
Wakame(Seaweed)
0.35 oz(10g)
a
Dashi
(Japanese Soup Stock)
1 2/3 cup
(*1cup=237ml)
Soy Sauce
1 tbsp
Mirin
2 tbsps
Salt
a pinch
Sesame Oil
as needed
White roasted Sesame
as needed
Cut the stem off of the shiitake mushroom, then slice it. Then cut pork slices and wakame into easy to eat sizes. Slice the stem of the shiitake mushroom as well.
Then place a into the pan, and when it comes to a boil, add pork and shiitake mushroom.
Next add salt, suiting the taste to your liking. Add wakame and heat it up. Then turn off the heat and add sesame oil.
After serving ③ on a bowl, sprinkle some white sesame.